INA Bearings
  Affiliated to the schaeffler group, German INA bearing company, was founded in 1946, herzog root ullah in Germany.German INA bearing company since its inception, has been committed to product innovation, in order to meet the need of customers, and provide the high quality guarantee, making it the world first rolling bearing suppliers and manufacturers of the workers' partners.INA bearing company has more than 30 factories, more than thirty thousand employees.
INA bearing the company's products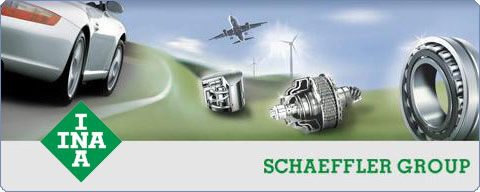 INA bearings, INA sliding bearings, INA linear rolling guide system, INA high precision products, INA engine parts and so on.
INA bearings application
  German INA bearing industry products: agricultural machinery industry, construction industry, hydropower and wind engineering industry, engineering machinery, machine tools and manufacturing machinery industry, material handling and packaging industry, port construction industry, electric tool industry, transmission industry, semiconductor industry, pump and fan, industrial robots and automation industry, rubber, plastic and chemical industry, textile industry, tractor industry, woodworking machinery industry, etc.In these industries, German INA bearing has been widely used.