Where are skf bearings made?
Industrial reality is the real difficulty in a society where urbanization, digitalization, environmental concerns, and population expansion are all factors.
And SKF wants to be exactly where that is. With dependable rotation for the real world right in the middle.
Swedish bearing and seal manufacturer Kullagerfabriken, sometimes known as the "Swedish Ball Bearing Factory," was established in Gothenburg in 1907.
The business produces and distributes bearings, seals, lubrication and lubrication systems, maintenance, mechatronics, power transmission, condition monitoring systems, and related services on a global scale.
Do you want to know why SKF is the world's largest bearing manufacturer? Continue reading to know more.
1.What are SKF bearings and what do they do?
Since 1907, SKF has been a preeminent global technology provider, and our goal is to dominate the bearing industry.
We provide bearings, seals, lubrication, condition monitoring, and maintenance services as solutions for rotating shafts.
Currently, there are over 44,000 of us working in 130 countries across 40 distinct economic sectors.
We have contributed to creating the contemporary world that we live in today for more than 100 years.
2.History of SKF bearings
The multi-row self-aligning radial ball bearing manufacturing described in Sven Wingquist's 1907 Swedish patent No. 25406 served as the foundation for the business while Timken bearings made it in 1902.
On June 6, Sweden granted a patent, along with patents in eleven other nations.
Sven Wingquist invented the new ball bearing that is proved its quality effective right away.
The business had a subsidiary in the UK and 325 employees by 1910. Later, company facilities were created in several nations.
By 1912, SKF had representation in 32 nations, and by 1930, 12 production locations manufacture around the world were employing over 21,000 people.
Volvo AB was established in 1926 by Björn Prytz, the managing director of SKF, and Assar Gabrielsson, the sales manager for SKF.
The business first operated as a quality car subsidiary inside the SKF group.
The first 1,000 automobiles were constructed at Hisingen in Gothenburg beginning in 1927, with funding provided by SKF.
SKF used one of the names that the business has registered as a trademark: AB Volvo, which comes from the Latin "I roll" and has the clear meaning of bearings in motion.
Up until 1935, when the final shares were sold, Volvo was owned. SKF started a significant production reduction program in Europe in the 1970s.
The goal of the groundbreaking initiative "Production Concept for the 80s" was to run the night shifts essentially unstaffed.
To increase productivity and safeguard product quality, bearing rings needed to be supplied continuously and automatically.
This is why the Flexlink multiflex plastic chain conveyor system was developed. FlexLink had the same ownership since 1993.
3.Manufacturing process of SKF bearings
Manufactured SKF bearings come in a wide range of types.
We employ the same standards, procedures, tools, quality control, expertise, and knowledge in the production of new bearings as the foundation for our bearing thread same with Timken bearings.
Both SKF bearings and Timken bearings are made from high-quality steel.
Same with Timken bearings, a unique heat treatment procedure is used by SKF bearings to harden and toughen the bearings. Precision grinding ensures a perfect size and shape for both SKF and Timken bearings.
Before being transported, the bearings undergo one final examination. Both SKF and Timken bearings are of exceptional quality.
4.The candidates for manufacturing include:
Backing bearings
Backing bearings often have extra thick outer rings on cylindrical roller bearings.
Each shaft handles them in batches, ideally in full sets, same with NTN steel brand of bearings.
The backup plain bearings set's total radial cross-section is machined in addition to the general manufacturing procedure to provide very little variance in the cross-section between any bearings in the batch or shaft.
Caster bearings or Wheel Bearings
Continuous caster applications make use of support rollers that are arranged with caster bearings or wheel bearings.
There are commonly three types of caster bearings:
Bearings with spherical rollers
Toroidal roller bearings, CARB
Bearings for cylindrical rollers
Large-size bearings
Large-sized bearings can frequently be remanufactured just like in Timken bearings.
Slewing bearings
Slewing bearings are typically produced in extremely large sizes.
We provide slewing-bearing site investigations. We establish a precise and thorough condition statement for the bearings through this method.
Rework is frequently done on-site if the examination reveals that remanufacturing is an option for your bearings.
Bearing housings
A bearing housing replacement costs money since new parts must be purchased and manufacturing must stop.
But unless it is really necessary, why swap out a bearing housing?
We can swiftly and affordably get your bearing housing back in working order through remanufacturing.
We offer a service level to fit your needs and lengthen the service life of your bearing housing, whether minor repairs or a thorough rebuild is required.
The majority of the world is covered by the SKF-bearing remanufacturing network, which is constantly growing as more service centers are added.
We collaborate globally to create capabilities, acquire specialized spare parts, and share information.
As a result, we can provide the flexibility and agility of a small business with the resources, core expertise, and assurance that come with working with a market leader.
The SKF Solution Factory, a global network of facilities staffed by professionals from every SKF field, provides these and other posts.
5.Various types of SKF bearing's manufacturers and country of origin
1.SKF Deep groove ball bearings mostly made in France
Deep groove ball bearing 623 is the smallest bearing produced by SKF.
It is made at the SBR plant in Thomery, France, 60 kilometers outside of Paris, which is owned by SKF and has a 3-millimeter bore.
This size of bearing is typically utilized in offices, printing, and medical equipment.
It is also available in China SKF bearings as part of the ball bearing assembly.
Chinese bearings are increasing its engineering presence by investing more money in manufacturing.
SKF bearings made in China have quality bearings as the ball bearings made in France.
2.SKF Spherical roller bearings most made in Sweden
The largest sealed spherical roller bearing ever made by the firm was created at SKF's bearing factory in Gothenburg.
The previous largest SKF-sealed spherical roller bearing, the 241/900, is three times heavier and 50% bigger than it.
3.SKF angular contact ball bearings Austria
We offer a wide selection of angular contact ball bearings that are appropriate for racing applications, both standard and customized from Austria.
We can determine the proper preload using our knowledge and software help to increase bearing performance in terms of life, stiffness, and friction.
It is also available in the USA for car brands, factories, and other assembled posts.
4.SKF tapered roller bearings Germany
SKF tapered roller bearings come in a variety of types and can be customized to meet your unique speed, load, contamination, temperature, or vibration requirements made from Germany.
Although Timken bearings is the largest manufacturer of it, SKF made it on the top.
5.SKF cylindrical roller bearings Germany
There are many different designs, series, variations, and sizes of SKF cylindrical roller bearings from Germany.
The number of roller rows, inner ring or outer ring flanges, cage designs, and materials make up the majority of the design variations.
6.SKF Needle roller bearings Germany
They are suitable for a wide range of operating conditions and applications since SKF in Germany offers needle roller bearings in numerous designs, series, and sizes.
7.SKF Spherical roller thrust bearings Sweden
Specially crafted raceways and asymmetrical rollers are features of SKF spherical roller thrust bearings.
The bearings can support radial loads as well as axial loads that are acting simultaneously in one direction.
The flange guides the rollers as they transmit the load between the raceways at an angle to the bearing axis.
6.Quality control of SKF bearings
Here are the things that SKF bearings have when it comes to quality control:
1.ISO accreditation
SKF has received worldwide certification to the OHSAS 18001 and IS0 14001 environmental standards.
As for quality management systems, our operations are also accredited to ISO 9001 or relevant client industry standards such as IATF 16949 (automotive), AS/EN 9100 (aerospace), and IRIS (railway).
2.Customer Satisfaction
The only goods, posts, and solutions marketed by SKF are those that, when used in competent, dependable, and effective business operations, will assist guarantee customer pleasure.
o have no flaws, we work to continuously improve as a whole and to avoid counterfeit bearings.
3.After Care Service
You should always get in touch with your local sales or customer service organization so that a non-conformance complaint may be forwarded to the accountable production unit when a product is not operating as it should or has been distributed in damaged packaging.
For mistakes in administration and logistics, a similar procedure is in place.
7.Environmental impact of manufacturing SKF bearings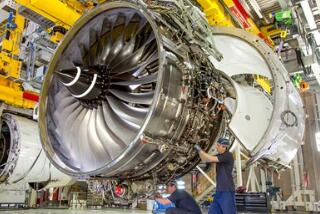 We consistently strive to run our business in the most energy- and carbon-efficient way possible to lessen our impact on the environment and boost SKF's competitive advantage.
Furthermore, through the products, posts, and client solutions we offer, we are in a unique position to make a substantial contribution to the mitigation of climate change.
Based on life-cycle thinking, SKF's climate targets for 2025 were established in 2017 and aim to minimize effects along the whole value chain.
To achieve improvements, we concentrate on four areas of the value chain: raw materials and components, SKF's internal processes, goods transportation, and customer solutions.
SKF announced the next significant step and commitment in our effort to combat climate change in June 2020.
By 2030, SKF intends for all of its brand facilities across Asia, USA, China, and India to be carbon neutral.
8.Conclusion
Development, design, and production of SKF bearings, seals, and lubrication systems form the foundation of our competence.
We supply is a platform for innovation, giving our clients the chance to experiment with, enhance, or completely reevaluate the performance of their spinning machinery using the tools we offer. a situation where even a minor change can have a significant impact.