NTN Bearing - What Is It? How Is It Used? Types Of NTN bearings
Our clients have depended on NTN products for years because they offer the top quality, design, initial load, and performance they want.
We offer the most complete selection of bearing for the automotive and industrial markets currently accessible.
NTN bearing is a Japanese company that manufactures and sells bearings for various applications.
The company has a wide range of products that includes ball bearings, roller bearings, pillow block bearings, and more.
NTN also offers a variety of services such as bearing repair and replacement, as well as custom design and engineering.
To meet your unique needs, NTN offers a broad and deep breadth of bearings. If you can't find the specific item you're looking for, take a look at some of this additional information.
1. What is an NTN bearing and what are its uses?
In order to assist regional sales of NTN bearings in the American market, NTN Bearing Corporation of America was founded in 1963.
The company could now produce vehicle constant velocity joints, needle roller bearings, and spherical roller bearings, tapered bore, cylindrical, and ball bearings.
By the middle of the 1980s, NTN had bought the BowerTM brand from Federal-Mogul Corporation, with Timken Interchangeable, broadening its selection of cylindrical and tapered roller bearings.
Ten years later, NTN again purchased BCATM from Federal-Mogul in order to add automotive clutch release bearings and specialized agricultural bearing assemblies to its product portfolio.
NTN bearing can be used in the following industries:
1.Aerospace
For the purpose of use in generators, motors, starters, fuel pumps, oil pumps, cabin superchargers, air cycle machines, auxiliary power devices, and other components of aerospace applications, NTN provides a wide range of bearings for its clients.
2. Agriculture
Farmers should choose NTN agricultural bearings because they are dependable.
It can be used for disc harrows, planters, mowers rakes, combines, cotton pickers or strippers, balers, tillage, seeding and forage harvesting, silo unloaders, and grain elevators.
3.Automation
The NTN bearings can be used for machine tools, automated assembly and production lines, packaging machines, presses, aerospace assembly, the timber industry, the semiconductor industry, and health technologies.
The key to lowering the tensions frequently connected with huge building projects is eliminating downtime.
By using NTN Bearings, the industry standard for construction equipment bearings, you can maximize production and the cost of ownership for your machines.
The bearings can be used in cranes, hydraulic excavators, asphalt pavers, motor graders, wheel loaders, and off-highway trucks.
NTN provides the top-notch technical support and broad product selection required to meet the specifications of any design, whether it be for small, low-horsepower applications, massive wind turbines, or gearboxes.
These bearings can be used for alternators, blowers, compressors, fans, machine tools, power tools, pumps, rolling mills, and turbines.
These bearings can be used in bottle filling and capping, grain processing, canning, mixing, blending, separating, kneading, steaming, heating, baking, frying, cutting, cooling, drying, weighing, sorting, washing, packing, shipping, sterilizing, poultry processing, tipping, inspection, sizing and sorting, peeling and polishing, and conveyors.
The NTN bearings can be applied to axles, clutch pilots, differentials, and wheel ends. Heavy-duty vehicles transport large mounted units of freight over long distances, creating heavy loads and demanding conditions that call for bearings equal to the task.
Precision NTN engineering allows bearings to endure these demanding circumstances and offer a longer bearing life.
Precision engineering allows NTN bearings to endure these demanding circumstances and offer a longer bearing life.
The bearings can be used in aerators, airports, alternators, blowers, compressors, conveyors, dam gates, fans, gearboxes, machine tools, overhead container cranes, ports, inland waterways and dams, power tools, pumps, rolling mills, sluices, turbines, variable speed drive motors, and wastewater treatment.
The bearings can be used in center bores, grinders, heavy industry and woodworking equipment, high-speed spindles, lathes, milling and drilling machines, and stock removal.
The bearings can be used for excavators, draglines, crushers, conveyors, shaker screens, pulverizers, cranes, shuttle cars, trucks, and feeders.
The bearings can be used in furnaces, sintering equipment, converters, continuous casters, rolling mills, surface treatment equipment, gearboxes, universal mills, crop shears, wire wrappers, line shaft supports, plate levelers, and cooling beds.
The bearings can be applied to condition monitoring systems, generators, main shafts, rotor shafts, swing pinions, and yaw gearboxes.
2. How is it different from other bearings on the market?
Here are the things that made NTN stand out among other bearings brands on the market:
They are very durable and long-lasting precisely constructed aerospace bearings and are made using novel surface coatings, heat treatments, and internal free space designs. Our cutting-edge, high-performance aircraft bearings change to keep up with technological advancements.
For a wide range of construction equipment, including cranes, hydraulic excavators, asphalt pavers, motor graders, wheel loaders, and off-highway trucks, as well as many other kinds of heavy machinery used in construction projects, NTN is recognized to deliver high-quality bearing.
It's not surprising that NTN has been the OEM option in the electric motor industry for almost 75 years given that it was one of only two bearing manufacturers to ever receive the coveted Deming Prize for worldwide quality management.
The quality requirements for electric motors must be met by every ball bearing produced by NTN in order to enhance the overall functionality of your machinery and have ISO precision tolerance classes.
NTN has more than 90 years of experience manufacturing ball bearings and has one of the broadest product lines in the market to suit your needs.
As the industry leader for machine tool bearings in Japan, NTN works with global leaders and provides you with a variety of cutting-edge technologies.

 
3. The different types of NTN bearings available on the market today.
Here are the different types of NTN bearings that are available on the market today:
  Ball Bearings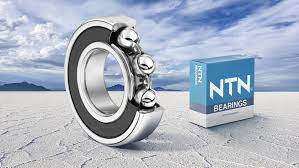 You may purchase NTN ball bearings off the shelf in sizes with outer ring diameter ranging from 10 mm to 320 mm.
Additionally, there is no need to look elsewhere for your linear ball bearing needs with the practically infinite variety of combinations available for seals, shields, lubricants, internal clearances, and cage designs.
Deep Groove Ball Bearings
NTN radial and linear ball bearings or the deep groove ball bearings are available with molded nylon or machined brass cages in addition to the more common pressed steel cages.
Pre-lubricated bearings are filled with long-lasting grease fill and feature built-in seals or shields. These bearings can frequently be utilized in place of additional seals, closures, or safety measures.
Thermal Mechanical Ball Bearings
The sectors that use equipment want radial bearings with more durable, compact designs, at lighter weights, and at lower prices. Strict industry standards must be maintained when producing these bearings without altering the arrangement of the associated components.
Insulated Ball Bearings, Ceramic Hybrid Bearings, and Coated Bearings
Electrical pitting has been specifically addressed in the MEGAOHMTM Series of insulated bearings by NTN. Both ceramic and resin versions of these bearings are offered, and both are appropriate for a range of applications together with deep groove ball bearings.
A barrier (able to resist at least 100 Megaohms and up to 2000 Megaohms at 500 VDC) against any stray currents that might travel through the bearing is created by coating the outer ring of the linear motion bearing in raceway surfaces.
Double-row, spherical roller raceway inner rings are used in self-aligning bearing housing with two rows.
The inner and outer rings may not line up properly in this set screw. Self-aligning bearings' boundary dimensions could be identical to those of regular ball bearings and spherical roller bearings.
  Cylindrical Roller Bearings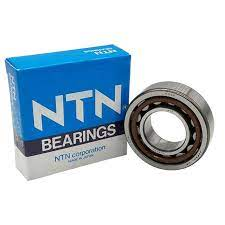 These radial bearings have a high load capacity and use cylindrical rollers as the rolling elements. The ribs of the inner or outer ring serve as a guide for the asymmetric rollers.
Since the inner and outer rings are typically press-fitted to the shaft and housing, respectively, the inner and outer rings can be removed to simplify assembly the spherical roller bearings.
Cylindrical roller bearings are perfect for applications where the shaft experiences thermal expansion, such as electric motors with axial loads because the rings can move freely in the axial direction on those without inner or outer ring ribs through axial loading capacity of the linear motion bearings.
It has premium brands and premium materials.
It can be used as heat treatment.
It can be used as a high-lubrication surface treatment.
It has a high-capacity separator.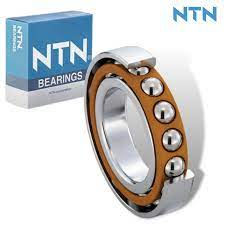 High-end performance, design, and quality are provided by NTN's High Precision Bearings for your application requirements and axial loads.
We provide reliable Taper Rollers, Angular Contact, and Cylindrical Roller Bearings by utilizing the highest level of precision processing and measuring technology.
For use in high-speed machining, NTN offers a variety of precision Angular Contact Ball Bearings.
These ball bearings are made with designs that can handle thrust and radial loads while still operating at the speeds necessary for metalworking and other machining operations.
These designs are typically included in CNC spindles, which are vital for upholding strict tolerances to produce appropriate final goods in production with rolling elements in contact angle.
Precision Cylindrical Roller Bearings
In spindle designs used in the manufacturing sector, precision cylindrical roller bearings are crucial.
To ensure effectively finished goods, both single and double-row precision cylindrical roller bearing designs are produced with tighter tolerances and affect clearance.
For circular rollers where stiffness and thrust loads are present during the milling process, ball bearings are needed in contact angle.
Precision Taper Roller Bearings
Some CNC machining operations make use of precision taper roller bearings.
They are present in compact spindle configurations that demand high thrust load capacities with a rolling element.
They can also be found in other machining operations with linear roller bearings that have nothing to do with the main spindle itself together with an angular contact ball bearings.
To retain optimal operation, our precision taper rollers are produced with tighter tolerances of rolling elements.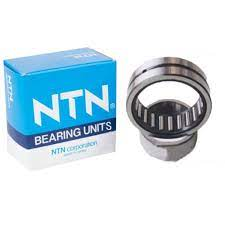 Small needle rollers with a diameter of 6 mm or less are used as rolling elements in needle bearings.
These roller bearings allow for size and weight reductions in machinery because of their smaller cross-section, increased load-carrying capacity, increased stiffness, and constant elastic compressive forces.
They can work interchangeably with sliding angular contact ball bearings and can tolerate oscillation and harsh circumstances.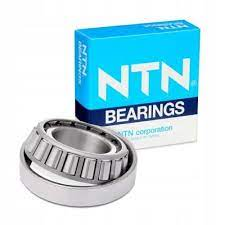 For the most demanding applications in sectors including mining, forestry, and steel manufacture, NTN tapered roller bearings are created.
NTN's tapered roller bearing rollers are guided by contact friction between the big end of the roller, offering high capacity for mainly radial loads and single thrust loads.
These roller bearings has the following features:
Comprehensive product coverage
Contact angle with linear rolling bearings
Local manufacturing of rolling elements
Premium brands and premium materials
4. Where can you find NTN bearings for sale?
Our radial bearing products and bearing units are available through more than 6,000 NTN Authorized Distributors throughout the Americas. are never difficult for you to locate.
5. What factors should you consider when purchasing NTN bearings
These are the factors that you should consider when purchasing NTN bearing units:
Loads – ball bearings that should reduced torque because contact friction increases torque for heavy axial loads
Speeds – ball bearings that has line connecting contact points of the rolling elements
Orientation – linear ball bearings that have non contact seal of the NTN bearing unit
Intended use – for radial direction called standard bearing unit inserts expansion compensating bearings
Environment – for axial shaft displacement in line to avoid bearing failure and bearing extremely rigid
6.How to install an NTN bearing in your application?
Here's the process of how to install an NTN bearing in your application:
Force applied to the inner ring of the rolling bearings elements
Force applied to the outer ring of the rolling bearings elements
Force is applied to the inner and outer ring simultaneously using the driving plate.
The methods used to generate load ratings vary, although the load ratings themselves don't really differ between manufacturers.
The US Industry standard, the ABMA standard, and similar dynamic load estimates are all used by different manufacturers.
In general, the load ratings will be equal if the internal clearance design is the same.
Conclusion
With nearly 100 million tapered roller bearings produced annually under the NTN and Bower brands, it's no surprise that NTN rivals all other significant market competitors.
The industry's benchmark for devotion to high-quality bearings is set by NTN.
NTN develops and manufactures its own manufacturing tools along with in-line quality control tracking systems that gauge each bearing to provide greater uniformity between production lots.